Quantity: 50 Gram Cartridge
Industry: Multi-Purpose PUR Hot Melt
Replaced with Infinity PUR MP75 - Exact Equivalent
Titebond MP75 PUR Hot Melt Overview
Note: This product has been discontinued the exact equivalent Infinity PUR MP75 is in stock and ships today.
Titebond MP75 HiPURformer PUR hot melt is a general-purpose adhesive that is extremely versatile and creates a strong bond between a wide variety of substrates.  It has a 75 second set time and will continue to cure as it interacts with moisture from the air.  
The MP75 is waterproof, making it a great solution for both interior and exterior projects.  The MP75 is a standard temperature PUR that is applied at 250 degrees F.  This PUR hot melt greatly reduces and even eliminates the need for staples, nails, screws, and other fasteners because of its quick set time and superb bond strength.
Replacements for the Titebond HiPURformer Advanced Bonding System

The Titebond HiPURformer applicator and cartridges have been discontinued by the manufacturer and are no longer available. 
Infinity PUR has got you covered with exact replacements for the Titebond HiPUR 50 gram cartridges along with an upgraded applicator.
Specifications
Type: Polyurethane
State: Solid
Color: Translucent
Dried film: Opaque white
Solids: 100%
Viscosity: 9,500 cps @ 250°F.
Calculated VOC (less water): 0.0 g/L
Weight/gallon: 9.8 lbs.
Flashpoint: N/A
Freeze/thaw stability: Will not freeze
Storage life: 12 months in unopened foil pouch. 4 weeks after opened.
Reviews
Customer Reviews
Write a Review
Ask a Question
Filter Reviews:
glue cure
ease
application
quality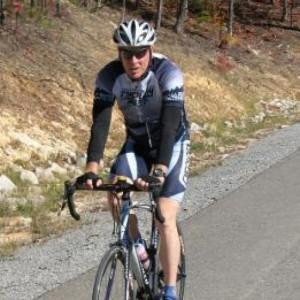 SB
03/03/2020
Steve B.

United States
Worked well
I think I didn't wait long enough to let the glue cure, but the ease of application and quality of the product was wonderful!
01/06/2020
Dennis K.

Canada
Buyer
easy to use. very strong.
MP75 PUR
Well priced, fast and complete shipping. Thank you so much! Randle Woods, Custom Cabinets in Randle, Washington
Worked fine
Product worked as expected and as it should. However, on a non-product issue, delivery service was awful. Much too long from the time order was placed to the time the product was delivered.
Vincent - we're glad that you like the MP75 PUR adhesive. As far as the shipping you mentioned, we show your order was placed at 8pm on December 7th and shipped on the morning of December 8th. Please feel free to reach out if you found this was not correct or would like to discuss anything we can do better - (877)933-3343. Thanks again for your business. The Hotmelt.com Team
Titebond MP 75
I have used this product in the past and it is excellent.
Questions about this product? Our team of adhesive specialists can help. Submit your questions and we'll get you answers right away.
Guaranteed Safe Checkout
Your payment information is processed securely. We do not store credit card details nor have access to your credit card information.
Your Recently Viewed Items