Product Highlights
Type: Premium | Fast Set | Packaging Stick
Bonds: Perfect for Cardboard or Corrugated
Temperature: Standard Temperature
Stick Size: Available in 1/2" or 5/8" Stick Sizes
Premium Packaging Hot Melt Glue Sticks Sticks
Don't be fooled by the cost, InfinityPack is a low odor, high quality packaging glue stick that performs as well or better than many of its higher priced counterparts. InfinityPack glue sticks are a fast setting hot melt and offer and instant tack that sets up quickly. 
Use InfinityPack with standard temperature glue guns. Adjustable temperature guns are always recommended for packaging applications to allow users to play with open time by turning the gun temp up or down.
Applying InfinityPack Hot Melt
InfinityPack comes in both 1/2", 5/8" and 3M Quadrack stick sizes. It should be applied with a standard or adjustable temperature glue gun. We typically recommend adjustable temperature glue guns for packaging applications as this allows users to tweak the viscosity and set time. 
Recommended Applications
Standard cardboard or corrugated packaging
Many coated stocks
End of line 'repacking'
Cardboard to wood
The Full Line of Infinity Packaging Hot Melt Sticks
Specifications
Application Temperature: 340ºF to 375ºF
Viscosity @ 350ºF: 1,100 cps
Softening Point: 230ºF - 240ºF
Open Time: Fast
Color: Light Tan
Form: 1/2" & 5/8"
Resources
Infinity InfinityPACK Technical Data Sheet (TDS)
Infinity InfinityPACK Safety Data Sheet (SDS)
Reviews
Customer Reviews
Write a Review
Ask a Question
Filter Reviews:
glue sticks
shipping
customer service
guns
infinity bond ranger pro
issue
anything
work
orders
cardboard adhesive
09/16/2021
Roy M.

United States
Great working sticks
These sticks always work great! One small issue is this order the glue sticks are shorter. Previous orders the sticks have been the long length of the box. This time they are the short width of the box. I'll just have to spend more time loading the guns. Not sure why the change.?.?
06/07/2021
Hector D.

United States
Owner
Good product Good experience I'm going to keep using this guys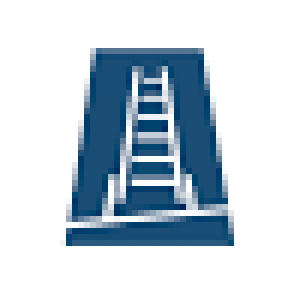 CH
01/27/2021
Chris H.

United States
infinitypack hot glue vs uline
along with a new glue gun (infinity bond ranger pro, which works great so far), we also bought a small pack of glue sticks. We've been using the uline sticks, but we'll be switching over. No difference in performance, but much lower price.
10/23/2020
Mallory B.

United States
Happy with Hot Melt
Quick, easy, and friendly customer service. Fast shipping on a reliable product.
02/11/2020
Mariele B.

United States
Awesome Service
Very satisfied with our purchase and the quality of the products
Questions about this product? Our application specialists can help. Submit your questions and we'll get you answers right away.
Guaranteed Safe Checkout
Your payment information is processed securely. We do not store credit card details nor have access to your credit card information.
Your Recently Viewed Items