Product Highlights
Quantity: 1lb, 5lb, 10lb & 25lb
Type: Strong, Flexible Bonds
Options: 1/2" Glue Sticks
Color: Nearly Clear
Infinity Awesome Acrylic Hot Melt Glue Stick Overview
Awesome Acrylic glue sticks are a premium hot melt and stand apart because of their strength and flexibility. Because Awesome Acrylic offers a 'flexible bond' it does not become brittle, especially in low temperatures, allowing it to hold up to demanding applications and environments. 
Awesome acrylic is a 1/2" glue stick and is almost clear when it dries. This formulation is truly different from traditional glue sticks so you may want to give Awesome Acrylic a try where other hot melts have failed in the past. 
Awesome Acrylic Application Recommendations
Must use standard 1/2" hot melt gun
Must use a high temperature glue gun (also called standard temp)
Recommended guns of minimum 80 Watts 
Quantity of Awesome Acrylic Glue Sticks Per LB
1 lbs of glue stick size 1/2" x 10" is approximately 18 glue sticks

5 lbs of glue stick size 1/2" x 10" is approximately 90 glue sticks

10 lbs of glue stick size 1/2" x 10" is approximately 180 glue sticks

25 lbs of glue stick size 1/2" x 10" is approximately 450 glue sticks
Applications
Woodworking
Product Assembly
Cold Weather Environments
Home Repairs
Crafts 
Reviews
Customer Reviews
Write a Review
Ask a Question
Filter Reviews:
glue
luck
bass boat
water
compartment doors
rubber tubing
craft project
fact
stick
flexibility
08/20/2020
matt m.

United States
Infinity Awesome Acrylic Hot Melt Glue Sticks Work GREAT!
Great product. This may be the only Hot Glue stick I ever use.
07/09/2020
Tucker W.

United States
Impressed
This product functioned perfectly for our craft project, we will definitely be buying more in the future.
05/14/2020
Audrey K.

United States
AWESOME Acrylic Hot Melt
The team at hotmelt are what you want in a professional service. Had super luck using this acrylic glue stick product. There's just enough time, to position the pieces being glued, but still sets up quickly. I love the fact that after the glue dries there is still a little flexibility. Exactly what I needed.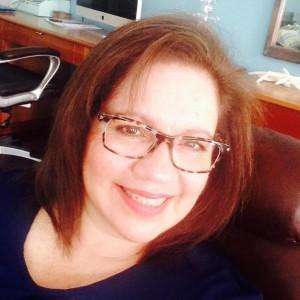 MH
01/21/2020
Michelle H.

United States
Questions about this product? Our team of adhesive specialists can help. Submit your questions and we'll get you answers right away.
Guaranteed Safe Checkout
Your payment information is processed securely. We do not store credit card details nor have access to your credit card information.
Your Recently Viewed Items