Adhesive Cartridge for Infinity Advanced Golf Club Weighting Kit
This replacement cartridge is for use with the Infinity Advanced Golf Club Weighting Kit and will not fit in the standard kit gun. 
This 50 gram cartridge is a pressure sensitive hot melt adhesive formulated for golf club weighting. It is flexible and remains tacky even under extreme temperature swings insuring it will stay in place after application. 
Available Golf Club Adhesives and Kits
Reviews
Customer Reviews
Write a Review
Ask a Question
Filter Reviews:
glue cartridges
Hot Melt
glue
base design
flaw
SureBonder Pro100
base
worries
shipment
complaint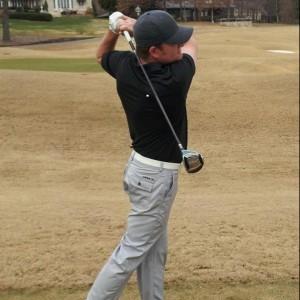 RM
12/15/2021
Ryan M.

United States
Golf Kit
Does a great job.
04/26/2021
James K.

United States
Hot melt
Hot Melt Gun, Great product!
02/16/2021
Leslie C.

Luxembourg
Glue cartridge
The glue cartridges are easy to use in the Hot Melt golf club weighting gun
08/27/2020
michael m.

United Kingdom
Golf club hot melt cartridge
Professional way to swingweight club heads ,easy to use and works very well
07/14/2020
Donn B.

United States
Pros & Cons - Also comparison to SureBonder Pro100
Previously, I used the SureBonder Pro100. That Gun has a huge flaw in that the back end of the cartridges don't fit snugly in the gun and while pushing out the glue, the back of the cartridges deform and bend causing them to slip out of the gun. The cartridges are made of thin aluminum and bend easily. The new "Advanced Hot Melt" Gun works better. Especially in how it holds the cartridge. It braces against the front of the cartridge and can not fall out. That aspect addresses bending glue cartridges completely. My only complaint about the Advanced Hot Melt Gun is the base. The base fits and holds the gun perfectly UNTIL it's loaded with a cartridge. When it's loaded, the needle-like nozzle is too long for the gun to rest in the base! I can't use the base when hot melting golf clubs! I have to lay it down. And the glue cartridges ship with the gun, so who approved a base design to go with it that doesn't work when using it?!? I couldn't believe it...
Questions about this product? Our team of adhesive specialists can help. Submit your questions and we'll get you answers right away.
Guaranteed Safe Checkout
Your payment information is processed securely. We do not store credit card details nor have access to your credit card information.
Your Recently Viewed Items