Product Highlights
Type: Craft/Light Industrial
Stick Size: Standard 1/2" Sticks (3M AE)
3M Polygun AE II Overview
The 3M Polygun AE II Hot Melt Applicator is 3M corporations entry level glue gun. This 3M Polygun AE is a high temperature glue gun but it is also available in a low temp version as well. The AE hot melt gun delivers up to 3.5 lbs of adhesive per hour, perfect for small jobs and low volume applications.
The Scotch-Weld AE takes, 3M AE hot melt sticks and 3M AE LT (Low Temp) hot melt sticks, depending on what version of gun you are operating. The Polygun AE II warms up in only 3 minutes! This glue gun was manufactured with a high impact resin and withstands daily industrial use.
The Polygun AE also features a positive check valve nozzle that helps minimize dripping. The built in stand and anti-tip guard swing make it easy to set the Polygun AE down when it's not in use.  
---
3M Polygyn AE II Nozzles 
Why Buy From Hotmelt.com
Hotmelt.com offers a low price guarantee on the 3M Polygun AE II glue gun and all of the 3M hot melt glue sticks. We also carry a variety of money saving hot melt sticks in 1/2" size that will work with the AE II gun.
Questions about your application? Save time and call one of our Hot Melt Engineers for answers to all of you adhesive questions, (877)933-3343. 
In Stock, Ships Today!
Specifications
Works With: 1/2" Glue Sticks
Use: Light Duty
Brand: 3M
Part Number: 96594 (Hot Temp) or 25567 (Low Temp)
Options: High Temp or Low Temp
Melt Rate: 3.5 lbs per Hour
Resources
Brochures and User Guides
Reviews
Customer Reviews
Write a Review
Ask a Question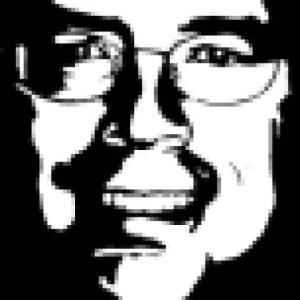 DT
07/31/2018
Dan T.
excellent
fast delivery and a solid excellent tool
Awesome Scotchweld AEII
I was excited about finally getting a real hot glue gun. This thing is everything I have ever wanted in one. No longer do I have to worry about the glue cooling before I even get the whole surface done. I love it. These guys are great to deal with too!
Good quality
Very happy with my purchase, I would defiantly do business with these guys again.
Questions about 3M Scotch-Weld AE II? Our team of adhesive specialists can help. Submit your questions and we'll get you answers right away.
Guaranteed Safe Checkout
Your payment information is processed securely. We do not store credit card details nor have access to your credit card information.
Compare with Similar Products
| | | | | | |
| --- | --- | --- | --- | --- | --- |
| | 3M Scotch-Weld AE II Entry Level Hot Melt Glue Gun | Infinity Bond Mojo - Powerful, Light Weight Hot Melt Glue Gun | Infinity Bond Scout HT High Temp Hot Melt Glue Gun | Surebonder PRO2 100 High Temp Glue Gun | TEC 305 High Temp Entry Level Hot Melt Glue Gun |
| | | | Best Seller | | |
| Price | $$$$$ | $$$$$ | $$$$$ | $$$$$ | $$$$$ |
| Type | Hot Melt Glue Gun | Hot Melt Glue Gun | Hot Melt Glue Gun | Hot Melt Glue Gun | Hot Melt Glue Gun |
| Brand | 3M | Infinity Bond | Infinity Bond | Surebonder | Power Adhesives |
| Gun Type | Light Industrial | Light Industrial | Light Industrial | - | Light Industrial |
| Adhesive Size | 1/2" Sticks | 1/2" Sticks | 1/2" Sticks | 1/2" Sticks | 1/2" Sticks |
Your Recently Viewed Items